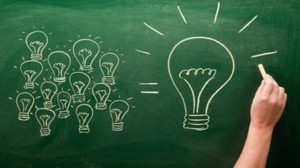 We don't run our own webcam studio or work as a webcam model, but we see many live feeds of camgirl practice every day. That's why we can share some webcam modeling tips for beginners:
Make sure

your home or studio environment is looking nice

. You can see in webcam preview screen what can observe your visitors and you have to make sure there is no dirt, no mess, no garbage around. If you want to show some of your wardrobe – make sure it is clean and tidy.

Remember that you are selling your body and it is very important to

keep your body in a top quality

. You must have a great makeup, hair, nails and don't forget about the most important part of a camgirl. Don't try to come online when you are not ready or do makeup while customers are there. 

Always

keep smiling

and be positive even when some rude customers come in. Keep in mind that if you argue with one client your conflict is visible to others and this is not something they want to see. You can just kick our or ban a bad person in the chat. Never be rude, people prefer to stay with happy people as well. You are doing webcam modeling to tease visitors and to let them start paying you tips or use paid chat option. 
Lightning in your room is very important due to the following reasons:
You have spent time to make your room and yourself looking good and once it is done you have to show it as good as possible. 

A software which takes video from your

webcam requires a light

. It is very important to keep bright light in a room to keep the speed of video fast and stable. If your room is dark your camera device will spend more time to take each frame of video, your FPS (frame per second) rate will get down and quality of video will be bad.

Color of your room and yourself will be more natural with good lighting

Bright light makes colors smooth and dark colors make them "noisy". Video encoding of smooth colors is faster and takes less Internet bandwidth
Once you get online with a webcam, pay attention to your video quality in the software you use. Make sure there is no flickering. Very often your room lamps have different frequency and if you see flickering try to switch them to frequency between 50Hz and 60Hz. Check from customer end and see if your video is good enough and pay attention to your customers' feedback. Remember to find something to attract customers while you do webcam modeling. Find something interesting to talk about and don't forget to make a memorable show and your clients will return again and again.