Launching Your Webcam Studio Business with WebVideo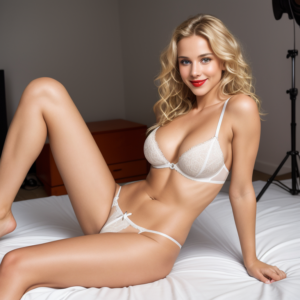 In today's digital age, where online content creation and live streaming have become a cultural phenomenon, entrepreneurs are constantly seeking new and profitable ventures. One such opportunity lies in starting your own webcam studio business, and the key to success is Scrile's cutting-edge solution: WebVideo
WebVideo is a dynamic turnkey platform meticulously designed to empower you on your journey to establishing a thriving webcam studio business. Whether you're an industry professional or a newcomer with a vision, WebVideo provides you with all the tools necessary to make your webcam business dreams a reality.
WebVideo's Key Features for Webcam Studios and Businesses:
Streamline Your Webcam Studio Setup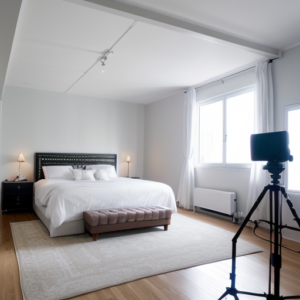 Gone are the days of complex and time-consuming webcam studio setups. With WebVideo, we've simplified the process to ensure you hit the ground running. Our user-friendly interface lets you customize your webcam studio effortlessly, manage your performers efficiently, and engage your audience seamlessly. Say goodbye to technical hurdles and hello to a streamlined operation.
Effortless Setup with WebVideo
Setting up your webcam studio with WebVideo is a breeze. We provide step-by-step guidance and support to ensure that you're up and running in no time.
Seamless Integration for Webcam Studios and Businesses
WebVideo seamlessly integrates with your existing equipment and software, minimizing disruption to your workflow.
Hassle-Free Operation for Your Webcam Business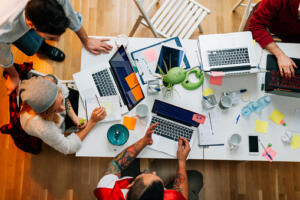 Webcam business operations can be intricate, but with WebVideo, the complexity is transformed into simplicity. You'll find that running your webcam business is not only profitable but also remarkably straightforward. We're committed to providing you with a hassle-free experience so that you can focus on what truly matters – creating captivating content.
Simplified Management with WebVideo
WebVideo's management tools simplify performer scheduling, content management, and audience engagement, allowing you to efficiently run your webcam business.
Technical Support for Webcam Studios and Businesses
Our dedicated technical support team is available 24/7 to address any issues, ensuring uninterrupted operations for your webcam business.
Monetization Strategies for Your Webcam Studio
Monetization is the lifeblood of your webcam studio business, and WebVideo offers an array of strategies tailored to your unique needs. Whether you prefer pay-per-view, tips, or subscription models, our platform empowers you with the flexibility to choose the monetization approach that resonates most with your audience. Boost your earnings and take control of your financial future.
Diverse Revenue Streams with WebVideo
WebVideo's versatile monetization options allow you to diversify your income sources, providing stability and growth potential for your webcam studio business.
Audience Engagement with WebVideo
We provide tools to foster deeper connections with your audience, leading to increased revenue through tips and subscriptions.
Prioritizing Security and Privacy in Your Webcam Business
In the webcam business, security and privacy are paramount. WebVideo places these concerns at the forefront of our design. We've implemented robust security features to ensure that your performers and viewers can interact with complete peace of mind. Your webcam business's safety is our utmost priority.
Robust Security Measures with WebVideo
WebVideo employs industry-leading security protocols to protect your webcam business and user data.
Privacy Controls for Webcam Studios and Businesses
Give performers and viewers control over their privacy settings, enhancing the trustworthiness of your webcam business.
Exceptional Customer Support for Your Webcam Studio Business
We understand that every webcam studio business faces unique challenges. That's why we provide exceptional customer support. Our dedicated team is ready to assist you whenever you need it. Your success is our success, and we're here to guide you every step of the way.
Dedicated Support Team for Webcam Studios and Businesses
Our experienced support team is just a message away, ensuring that your webcam studio business operates smoothly.
Customized Assistance with WebVideo
We tailor our support to address your specific needs using our webcam add-ons or development team, whether you're a new webcam business or a pro.
Building Your Webcam Studio Brand
Your webcam studio is more than just a business; it's a brand. WebVideo empowers you to create a strong online presence and cultivate a loyal following. Our platform offers comprehensive branding and customization options to make your webcam studio and business stand out in a crowded market.
Brand Identity with WebVideo
Leverage WebVideo's branding tools to establish a unique identity for your webcam studio business.
Community Engagement for Webcam Studios and Businesses
Engage with your audience through customized content and branding, fostering a dedicated fan base for your webcam business. Publish it on popular platforms such as Instagram, TikTok, Youtube.
Diverse Revenue Streams for Your Webcam Business
WebVideo isn't confined to a single niche. While it excels in the webcam business and studio industry, it's adaptable to various other sectors. This versatility expands your potential revenue streams, making your webcam business a true powerhouse in the online entertainment landscape.
Industry Expansion with WebVideo
Explore new revenue opportunities by taking your webcam business beyond the studio, diversifying your income sources.
Cross-Niche Adaptability with WebVideo
WebVideo can cater to various niches, ensuring your webcam business stays flexible and profitable in ever-changing markets.
In conclusion, the world of webcam studio and business holds immense potential for those ready to seize it. With WebVideo platform, you're not just stepping into this world; you're mastering it. Join us, and let's embark on a journey to maximize your profits in the webcam studio and business industry.
Contact Us to Elevate Your Webcam Studio and Business
Don't miss out on the opportunity to unlock your webcam studio's full potential. Contact us today to learn more about how WebVideo can help you establish, grow, and prosper in your webcam business, paving the way for a lucrative and exciting future.