We are excited to announce the release of mobile broadcasting application add-on for websites based on Webvideo platform. 
Integration with Camazee mobile app will allow your performers to stream live video to your site and have paid private chats with customers directly using a familiar interface of a mobile application.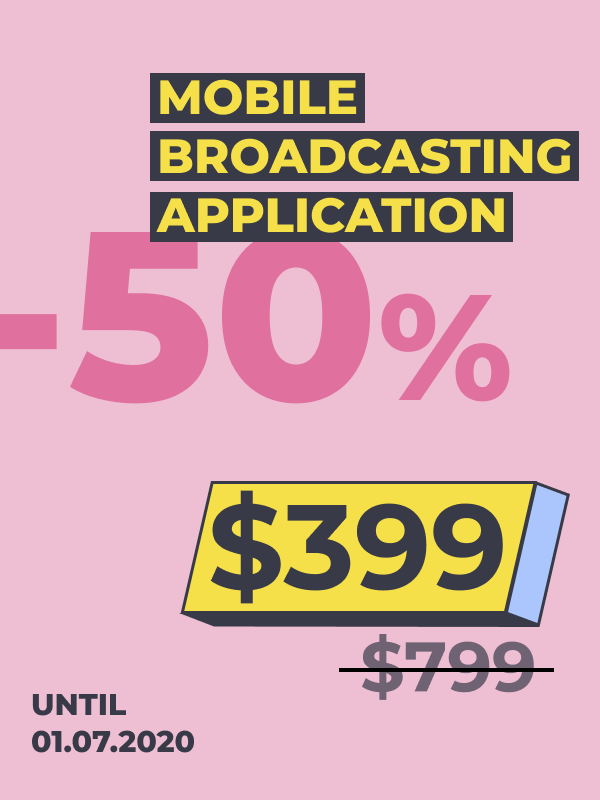 We are offering a 50% pre-release discount on ordering mobile broadcasting app integration before the release date, 1 July 2020. Don't miss the chance to get the add-on with the half price off – just for $399!
Contact us to purchase the mobile broadcasting application add-on with the pre-release discount or to get additional information about the product.