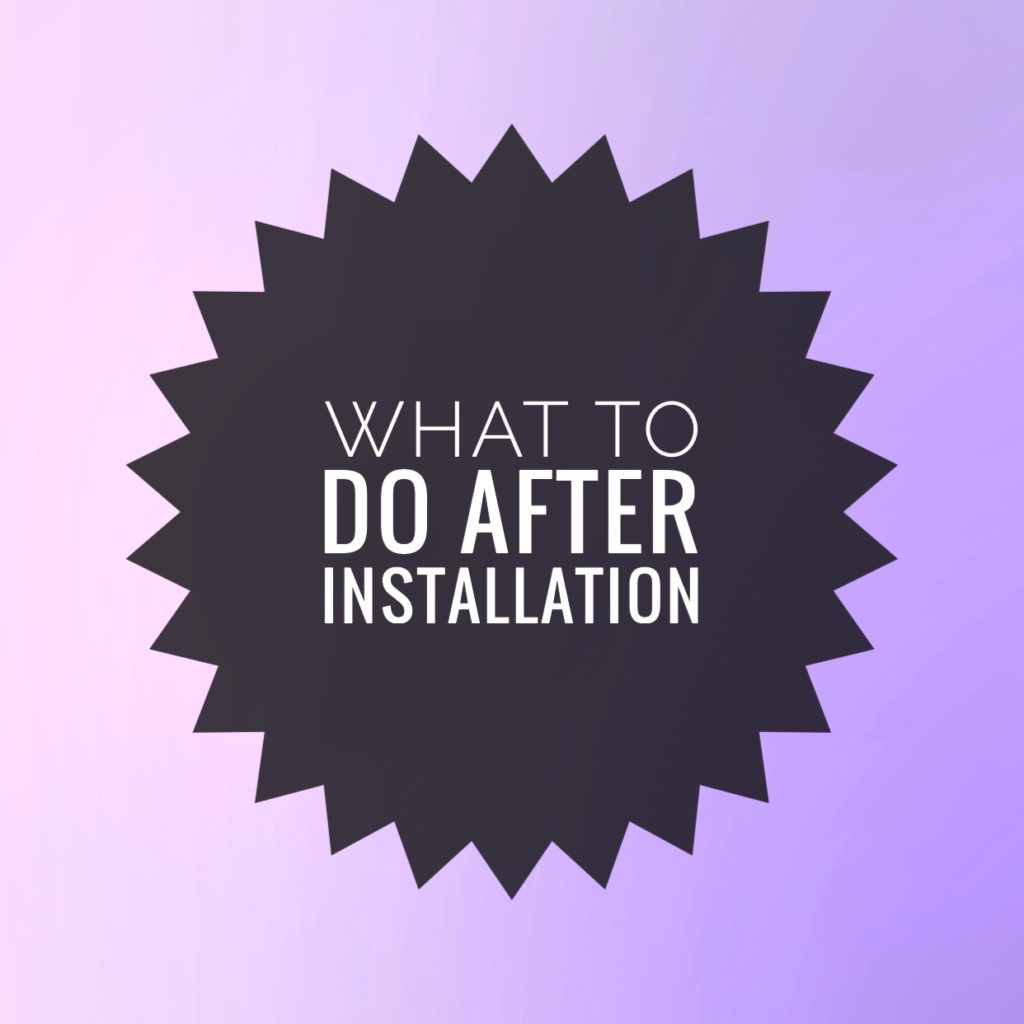 What to do after installation?
After installation of Webvideo cam chat script it is recommended to do the following steps:
1. Set the email address of administrator.
First of all, open Admin dashboard -> click Admin on the side panel and fill in Personal Profile settings. Then, set the email address in Registration Info. This email is used for inner notifications of system events and pending registrations of performers. Also, it is used for receiving requests from Contact Us form.
2. Check and adjust general settings.
Secondly, open Admin dashboard -> System Configuration and check all the general settings. Above all, the most important adjustments here are:
Default payout percent for performer, manager and webmaster 

Paid chat policy and settings

Anti-fraud protection and verification settings

Default referral commission amount
Review other settings on this page and set preferred configuration value.
3. Edit your domain settings. 
Further, visit System configuration -> Domains and set your domain name. Then, do the following:
Set Site name, Logo and Slogan. 

Fill in Mail-From address for newsletters and outgoing emails
If you want to setup email address on your domain name please do NOT set it up in Plesk. Instead, use gmail services with your own domain name instead. Here is a useful article on how to set it up. 
Insert Google Analytics (or any other) code

Choose and install needed languages 

Set categories of performers

Fill in SEO Optimization values
4.  Integrate payment gateway and adjust payout settings.
After that, you need to integrate payment gateway to get payments from customers and make payouts on your website. Certainly, it is one of the most important steps of cam chat script installation. Therefore, learn more about payment gateways integration into our platform. Moreover, if you already know which payment gateway you want to integrate into your website, you can read our guide on how to set up payment processing.
5. Check the Privacy Policy, Refunds Policy, Terms of Use and USC 2257 texts.
What is more, we supply generic texts for Privacy Policy, Refunds Policy, Terms of Use and USC 2257. We highly recommend that you should read and modify these texts in the admin dashboard. Also, if your website is in multiple languages, then you should edit it for each language manually. However, we do not use automated translation because it is not really good for legal documents.
If you have USC 2257 turned on, then your models should accept Release Form and this text should be edited as well. Location of this text depends on the web template. You can always send the updated text to our support team on our customer service portal support.scrile.com and we will change it.
6. Check our Model Sharing Platform.
Next, if you don't know where to get traffic or how to get first models for your website, you can learn about our Model Exchange Network ModelNet.
Here is a list of online models available in ModelNet. 
7. Learn about our extra addons and services.
In addition, our video chat platform has multiple built-in monetization tools. If you are interested in the integration of addons and extra services into your website, check here. 
8. F.A.Q. & Support.
Finally, here is a knowledge base of frequently asked questions. If you do not find the answer or require any further information, you can create a ticket on our customer service portal support.scrile.com. We are always ready to help you. 
Once steps of cam chat script installation listed above are completed your website is ready to go live. After that, you can start working on marketing and signing up new performers. Good luck in your business and do not hesitate to contact us if needed!