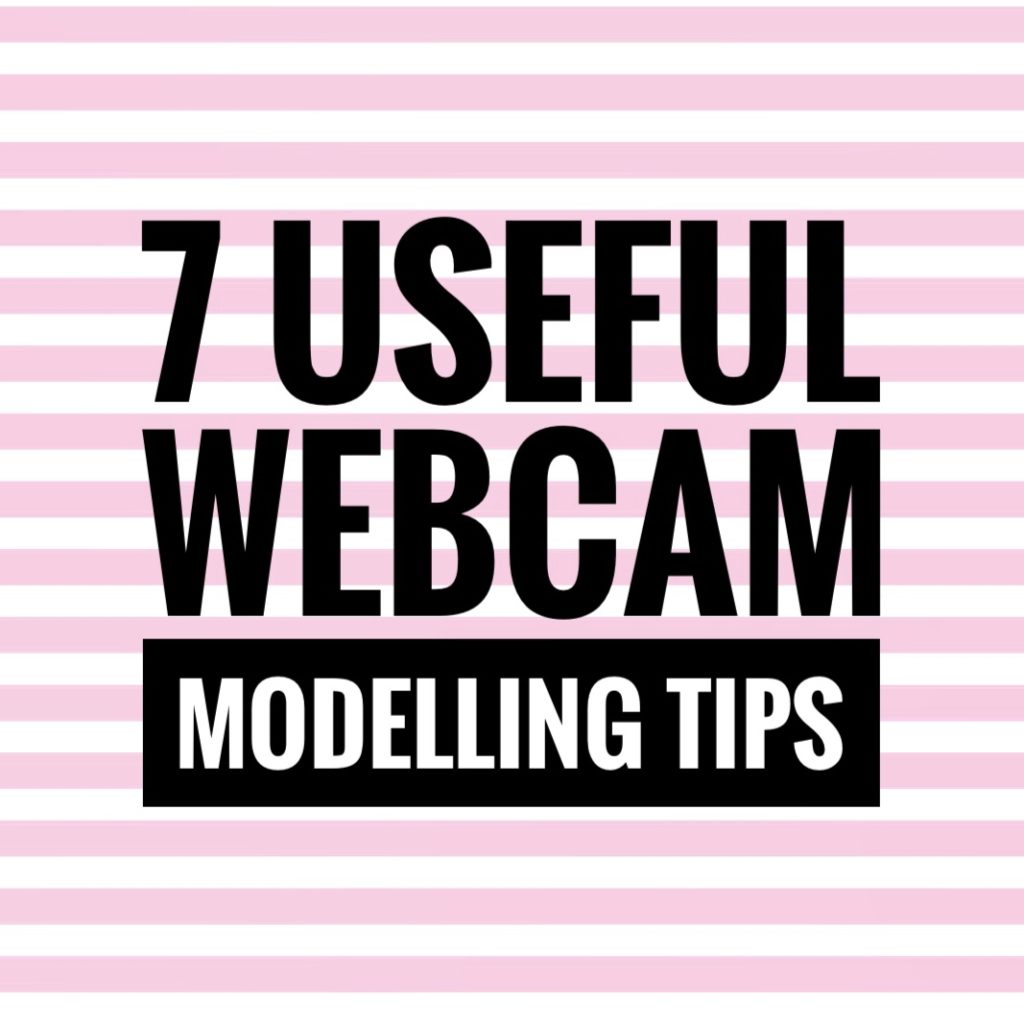 There is a countless number of webcam sites and even a bigger number of cam girls working on them now. Any time of day or night there is a wide choice of live cam shows for customers to choose from. You have to know some tips and tricks to keep them watching you, give you generous tips to see more and come back next time.
We don't run our own webcam studio, but we deal with many webcam site owners and see feeds of cam girl practice every day. That is why we can share with you some useful webcam modeling tips that must be followed by every cam girl who wants to increase their fan base. 
1. Produce a high quality video content
The quality of your live video can be improved with many things. A modern HD web camera and a stable high speed internet connection is the best way to start with. Secondly, make sure your room has a good lightning and there is no flickering. If your room is dark your camera device will spend more time to take each frame of video, your frame per second rate will get down and quality of video will be bad.  
2. Keep fit and take care of your appearance 
Remember that your body is what attracts people the most. No one will pay to watch you if you don't have an attractive shape. That is why it is extremely important to keep your body in good condition. However, it doesn't always mean that you should be slim. Many visitors like bodies of different shapes and sizes. Just take care of your body and make it look healthy. Also, do not forget about makeup, hair and nails. Every small detail is important. 
3. Make sure your camming area looks neat and tidy 
The way you set your web camera is very important. You should make it in a way, so that it will give a good view of your room or studio. Keep your performance area clean and neat. You can see in webcam preview screen what you visitors can observe and you have to make sure there is no dirt, no mess, no unnecessary stuff around. Moreover, keep the things you might need in reach, so as not to go out of the camera zone in the middle of the show. 
4. Stay positive and share your good emotions with people
You should love what you do, otherwise you will get bored. Always keep smiling and be positive even when rude customers come in. Keep in mind that if you argue with one client your conflict is visible to others, and this is not the thing people want to see. You can just kick out or ban the unwanted person in the chat. You can talk about yourself and random stuff with your audience, share with them your feelings and emotions, but try to keep it kicky and exciting.
5. Entertain and interact with your audience
The best way to make people love you is to keep them entertained. Do not just sit or leave your camming area. Try switching positions, it will give them a better look at your body from different angles. Move and shake your body, do different things, you can even sing or dance. Keep giving your audience something. Also, people love to hear the voices of cam girls. Type less, interact with your audience using your voice. This will keep your visitors more engaged with you. 
6. Use toys and dresses – make your shows unique
There are many toys available in the market today. You can buy some of them and ask your visitors which one to use. What is more, there are some interactive toys such as Lovense Lush toy which models can connect to their performance and set up special commands to make the toy react to customers' tips. Learn more about Lovense Lush toy integration in our webcam chat script here. You can also try different outfits in a single or different shows. Remember, people like roleplays a lot. 
7. Gain new fans with group video chats 
If you are a beginner and want to increase your fan base quickly, the best way is to host more one-to-many live chats than private ones. In this way you will reach thousands of people, rather than just a single person on a private show. You can create different contests in group chats and pick a random winner, who will get a free private chat or your set of photos in reward. This trick is very successful and is known to lure more customers towards your chat room. 
Following the above-mentioned 7 webcam modeling tips will help you to bring new visitors and keep the old ones. Soon you will have thousands of people waiting for your performance.
Found our article useful? Follow us on Twitter and Facebook to stay updated with our latest news and relevant content!